Hopefully everyone out in blogland had a nice holiday and found some lovely things under their Christmas trees........
I know that I found some nice things under mine.... (Gucci perfume,a great new book, a new All-Clad covered skillet and an ice cream/sorbet maker attachment for my Kitchen-Aid mixer from my darling hubby!)...and a number of other wonderful gifts from my family. Our cats, E.B. and Olive, even found things from Santa under the tree; new toys and a kitty window perch.
There were so many wonderful gifts this year, but I have a couple of favorites that I must show off.......
Aren't these Santa salt and pepper shakers adorable? Each Santa has a snow-globe belly too, complete with snow and silvery snowflakes inside. Shaking salt and pepper onto your veggies was never so fun! These were a gift from my stepmother.
I also received a set of vintage Pyrex bowls in the turquoise 'Butterprint" pattern. I have wanted a set of these forever!
I got all four of the sizes! The "Butterprint" pattern is sometimes also called the Amish Farmer, Farmer and Wife, Buttercup or Rooster & Corn. The turquoise color was supposedly the most common, but it was also offered in pink and white, or orange-yellow and white. I have not been able to find a picture of this pattern in red and white, but I could swear that someone, either my mother or grandmother, had a single white bowl in white, with this pattern in red. My mother definitely had a set of the "Early American" pattern Pyrex bowls, brown on white.This color and decor scheme was very "in" when my parents built their first house in 1973. Click
HERE
to look at other vintage Pyrex patterns. This set was a gift from my mother-in-law.
What did you find under your Christmas tree this year? I hope it was something good! Thanks for visiting!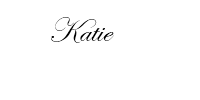 I'll be joining Coloradolady for
Vintage Thingie Thursday
....check it out!