Even though last weekend seemed a little too early to get my Hallowe'en pumpkins, the hubby and I went to a favorite place to pick up a few things nevertheless.
All summer you can pick up fresh veggies here; right now they are getting all their squash in and still have sweet corn, tomatoes and root crops, like garlic, onions, potatoes and beets.
They have a large selection of decorative gourds too; which is mainly why I was here today, looking for something specific for a Hallowe'en decor project.
There are also numerous pots of mums and asters. I bought some purple asters for my porch.
Inside the market building you can buy fresh apple cider, Indian corn and even cookies, among other things! Mmmm....
I will be going back again this week to pick out some pumpkins for carving.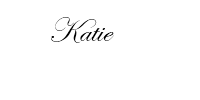 I'll be joining up with
A Southern Daydreamer
for Outdoor Wednesday!